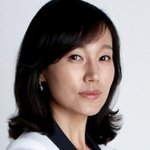 4 Ταινίες και 6 Τηλεοπτικές Σειρές Online με

:

Jin Kyung

Για να μάθεις περισσότερα για τον/την Jin Kyung όπως τις πιο δημοφιλής ταινίες και σειρές, τη βιογραφία και προσωπικές πληροφορίες μπές στη σελίδα του/της στο tmdb open_in_new
2015-07-22
Η ταινία μας μεταφέρει στην Κορέα και τη Σανγκάη της δεκαετίας του 1930, κατά τη διάρκεια της Ιαπωνικής κατοχής. Η αντίσταση αναθέτει σε μια μυστική ομάδα πρακτόρων να δολοφονήσει όσους συνεργάζονται με τους κατακτητές....
2015-06-04
While running a travel agency in Macau, Ji-yeon is ripped off by her business partner. One day, the attractive and benevolent Sung-yeol gives her an irresistible offer: $5,000 monthly salary to live on a luxurious...
2013-07-03
HA Yoon-ju γίνεται το νεότερο μέλος σε μια μονάδα της Αστυνομίας της Κορέας Ειδικό Τμήμα εγκλήματος, η οποία ειδικεύεται σε δραστηριότητες επιτήρησης σχετικά υψηλό προφίλ των εγκληματιών....
2013-03-14
This movie talks about the genius high school student Jang-ho who dreams of becoming the next Pavaroti although he is part of a gang and Sang-jin, currently a countryside art school music teacher but...
Boo Yong Joo was once a famous surgeon at the peak of his career at a major hospital. But he suddenly gives it all up one day to live in seclusion and work as a neighborhood...
star N/A
access_time60 λεπτά
Η Cha Geum-Joo (Choi Ji-Woo) εργάζεται σε ένα δικηγορικό γραφείο του Ham Bok-Geo (Joo Jin-Mo) Η απόδοση της ειναι άψογη, αλλα έρχεται η στιγμή που συλλαμβάνεται για παράβαση του νόμου περί δικηγόρων...
star N/A
access_time60 λεπτά
Kim Young Ho is a personal trainer for Hollywood stars. Even though he comes from a wealthy family background, he suffered a devastating injury during his childhood days. Now, he overcomes his problems with patience and...
star N/A
access_time60 λεπτά
Jang Ha Na and Choi Won are incredibly close platonic friends: throughout 20 years, they've braved it all through thick and thin. As Ha Na's 30th birthday approaches, Won extols the virtues of aging as...
star N/A
access_time60 λεπτά
Gu Family Book is a 2013 South Korean television series starring Lee Seung-gi and Suzy. The fusion martial arts action historical drama is about a half man-half monster who is searching for a centuries-old...
star N/A
access_time65 λεπτά